Summer is the perfect season to visit the Sierra Nevada Mountains. The famous Range of Light, as John Muir called it, is 400 miles long -- from Tehachapi Pass in Kern County to the south, to Fredonyer Pass in Lassen County to the north. The Sierra is home to three national parks (Yosemite, Sequoia and Kings Canyon), 20 wilderness areas, and many notable features, including Lake Tahoe and Mount Whitney (highest point in the contiguous US).
For a buck like me, exploring the Sierra is like going home. Much of the range is mule deer habitat, so traveling around the mountains with E+J didn't turn any heads -- though I did have to pack away my smoking jacket for this trip.
We spent 10 days backpacking, camping and hiking three parts of the Sierra over late July and early August, starting with a 5-day backpacking trip in Yosemite's high country. From there, we spent a couple of days in the Mammoth Lakes area, hiking and soaking in natural hot springs. To close out the trip, we spent the last two days in Onion Valley to hike the trail to Kearsarge Pass, which straddles Kings Canyon National Park and the John Muir Wilderness.
To share more about our recent trip, here are a few photos accompanied by pages from Edith's travel journal. For even more photos, visit Instagram.
Yosemite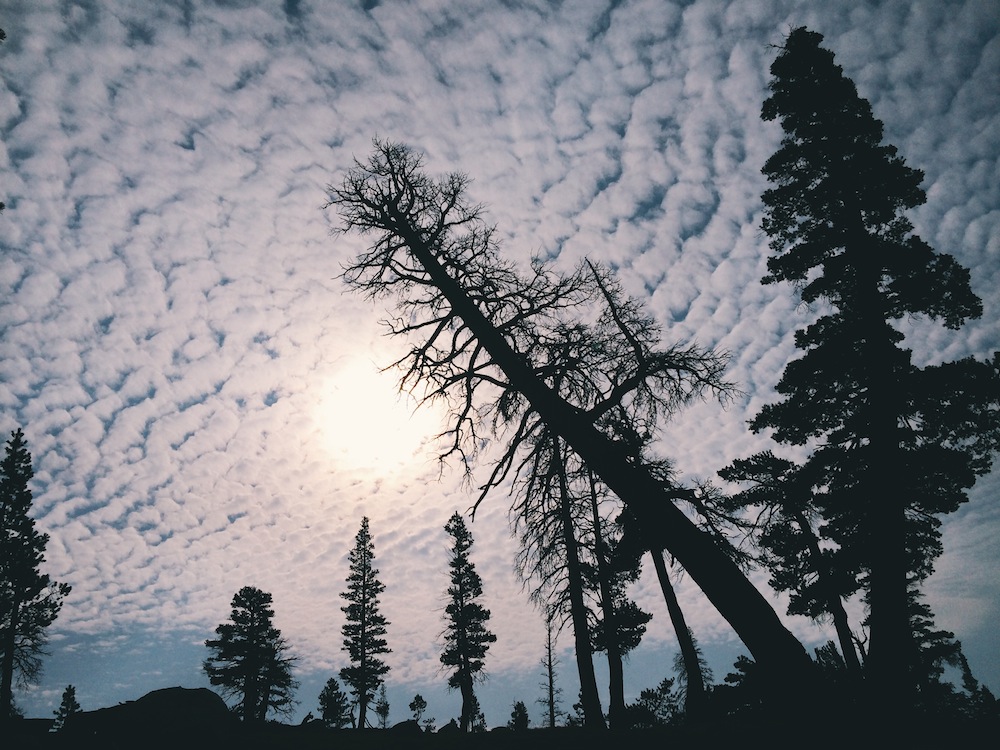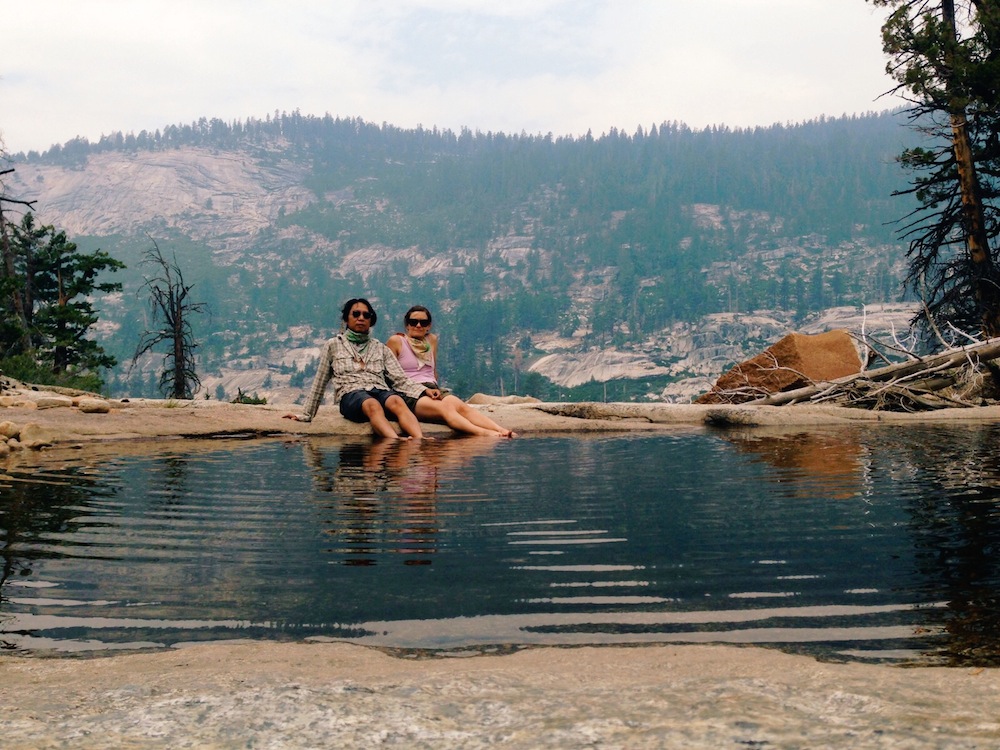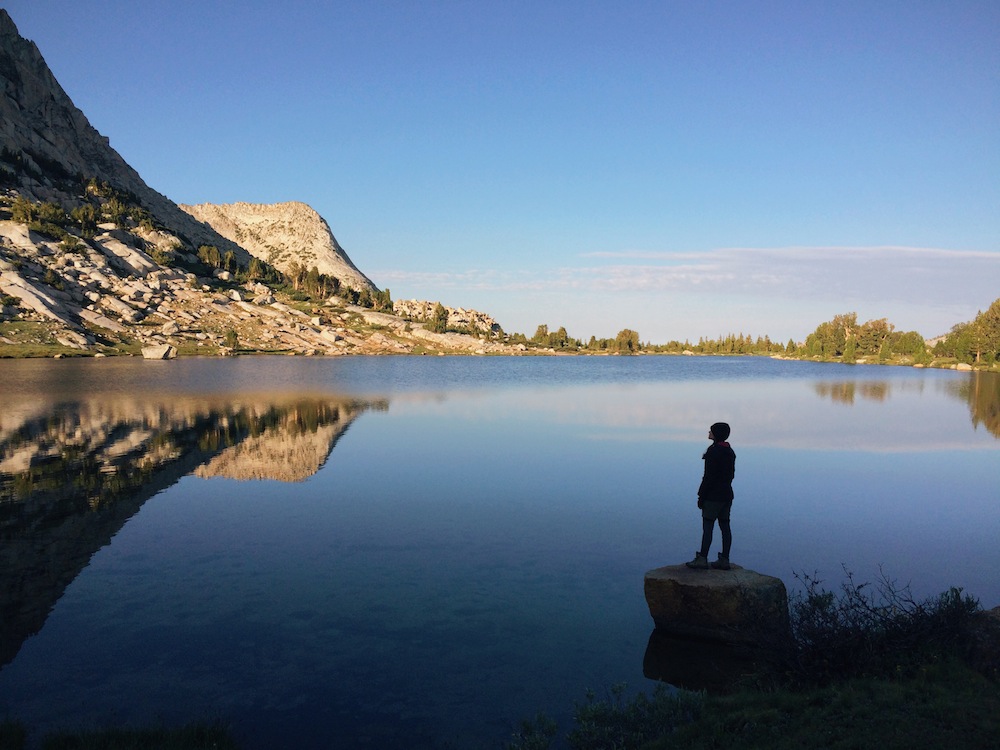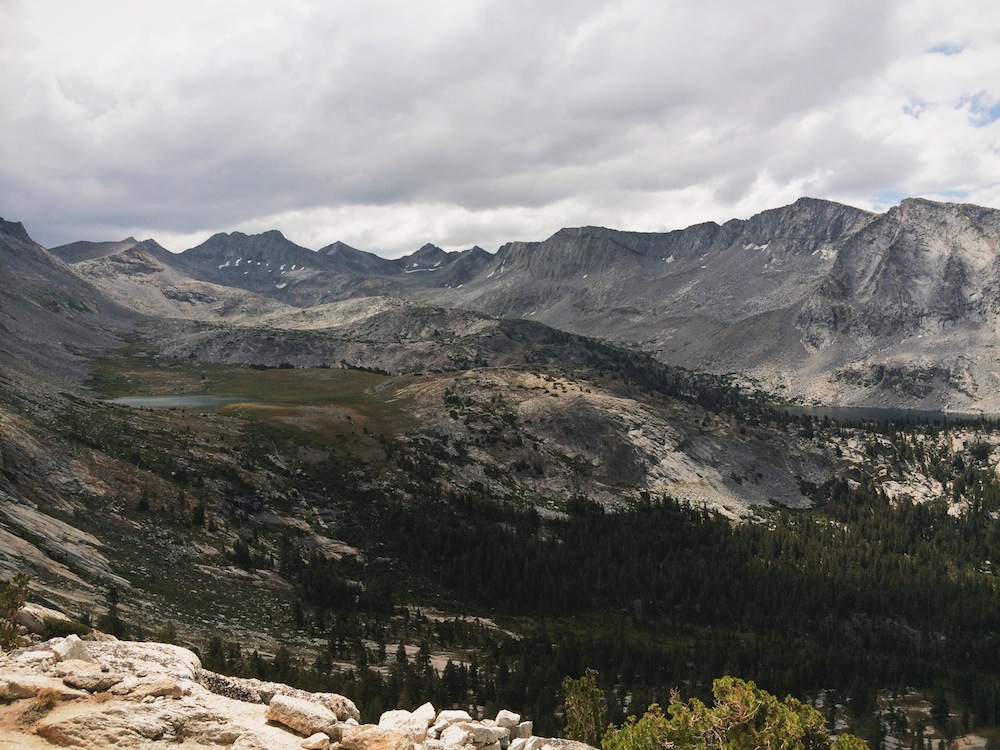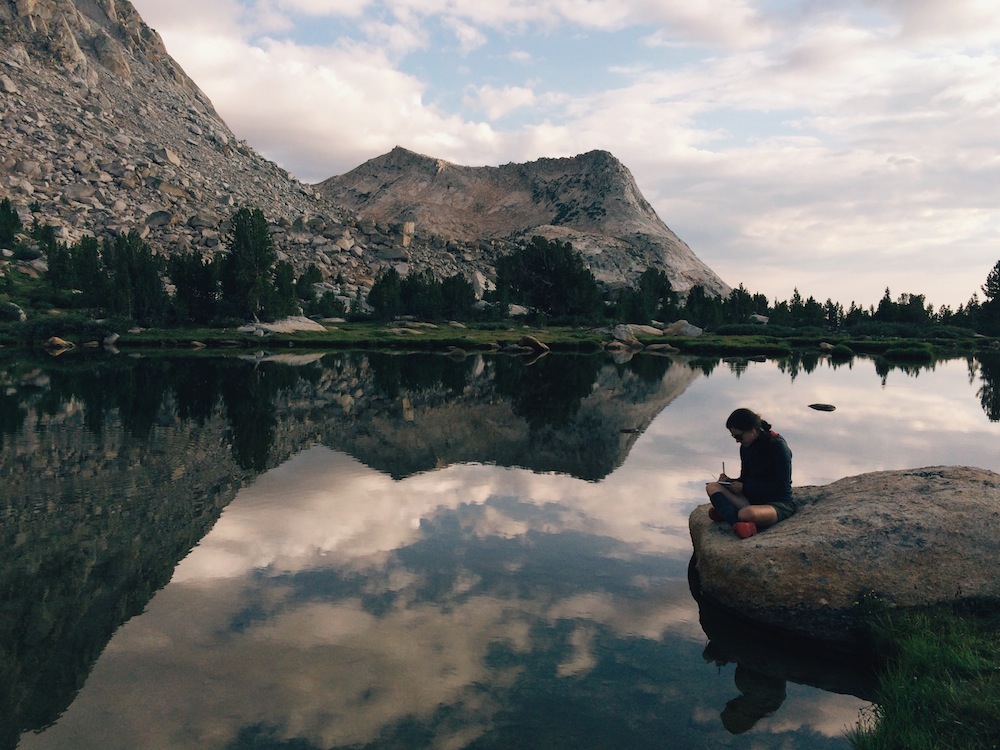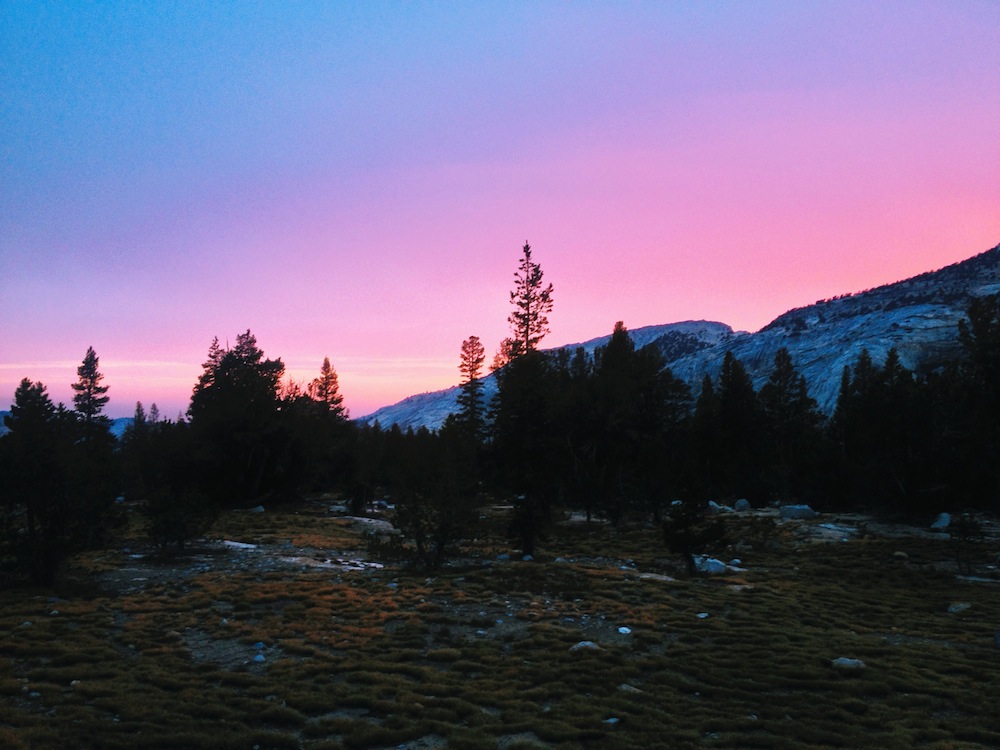 Mammoth Lakes and Onion Valley