We are honored to share with you the brand-new video we helped create for Sara Lov's stunningly beautiful song 'Rain Up.' We have been fans of Sara's hauntingly gorgeous music since the early 2000s, when she and Dustin O'Halloran created one great album after another under the Devics moniker. O'Halloran co-wrote 'Rain Up' with Sara.
The video premieres today on Flood Magazine.
Sara was introduced to dearantler's work through Instagram and reached out to us a few months ago to see if we'd be interested in bringing the song to life through video. We were instantly intrigued, and thus began a collaboration with Sara and talented video animator Marco Morandi, who has directed and animated several of Sara's videos. Jolly turned to hundreds of his sketchbook drawings, which provided a rich repository of images that Edith used to construct the story and create a storyboard. A few of the drawings used in the video are included here.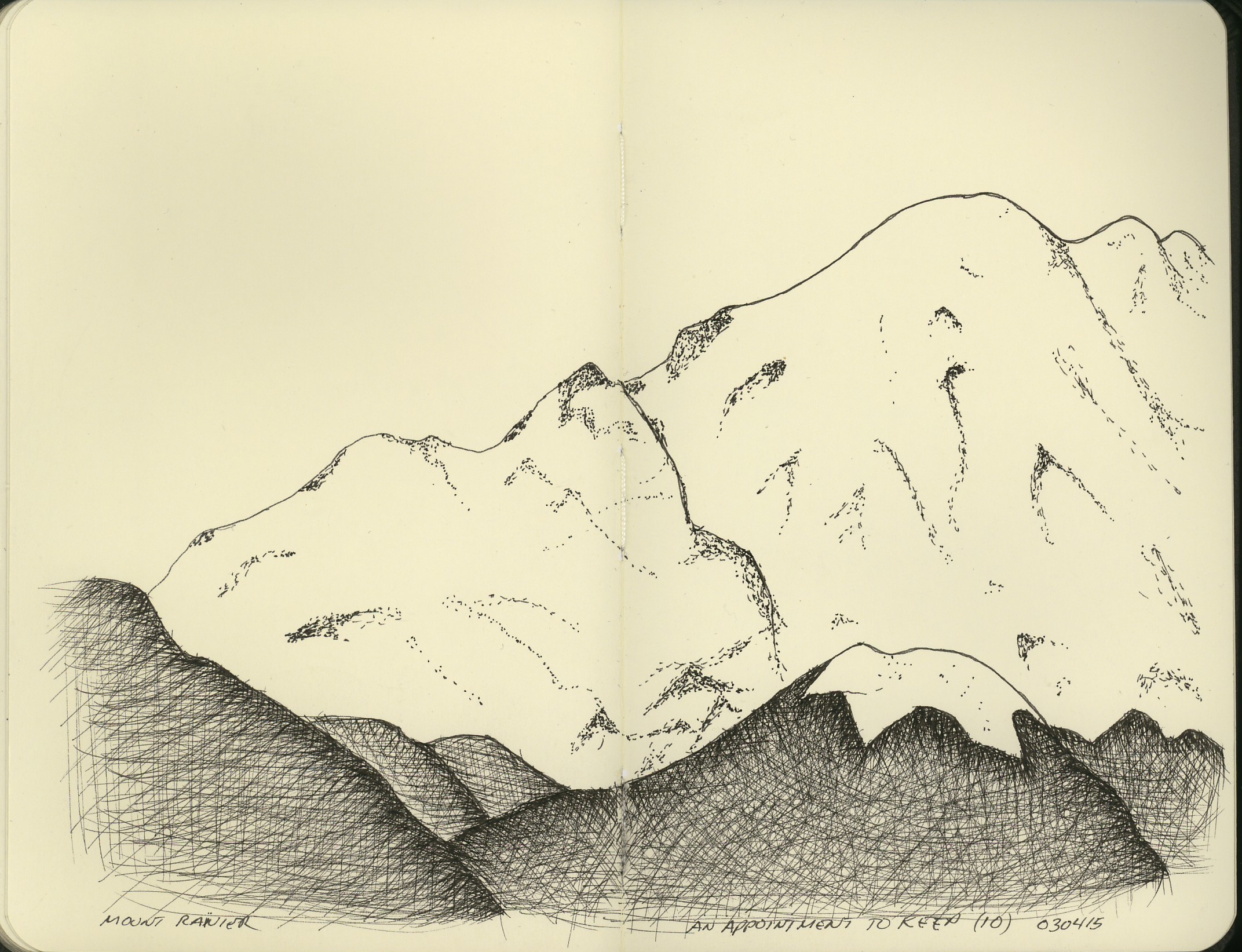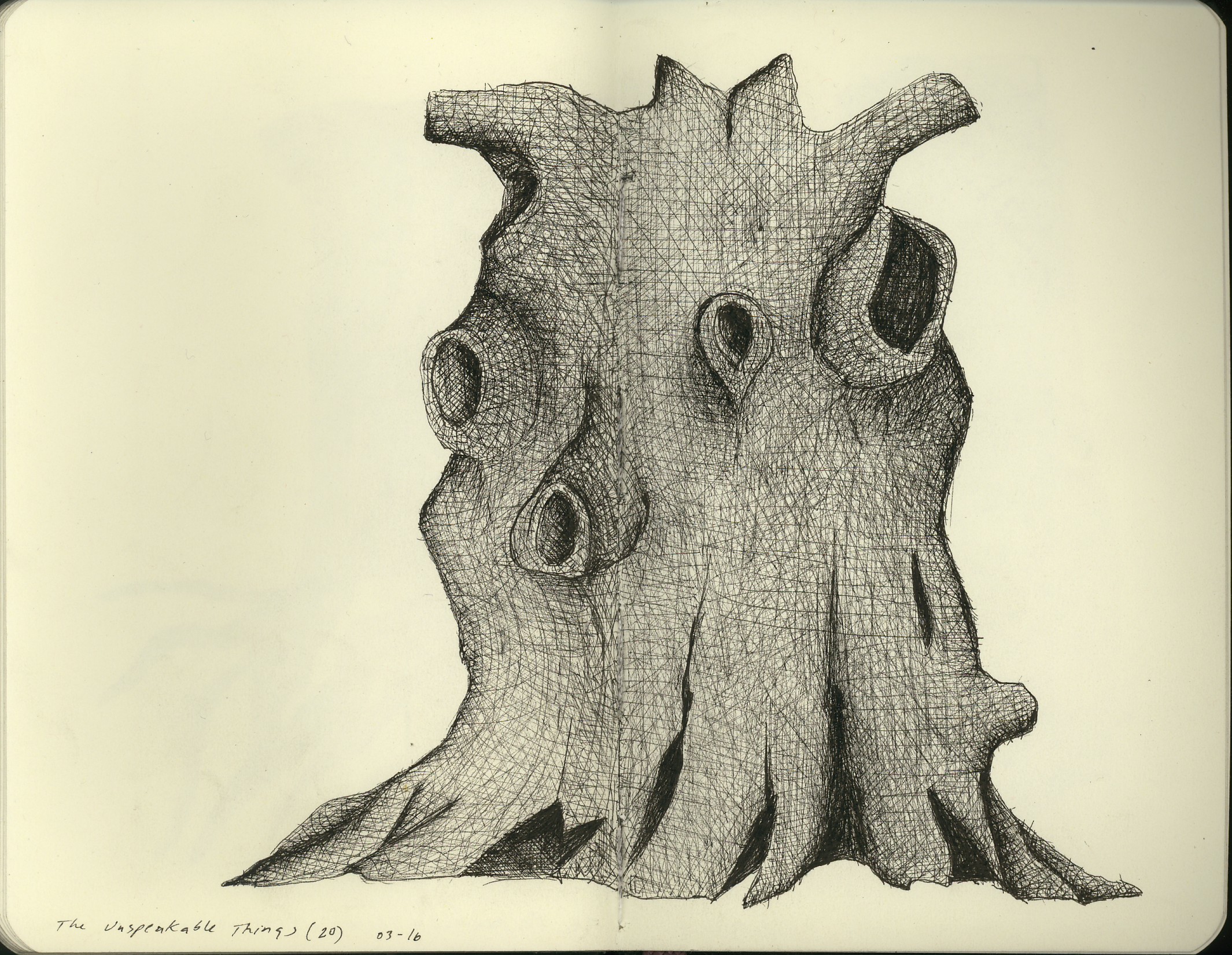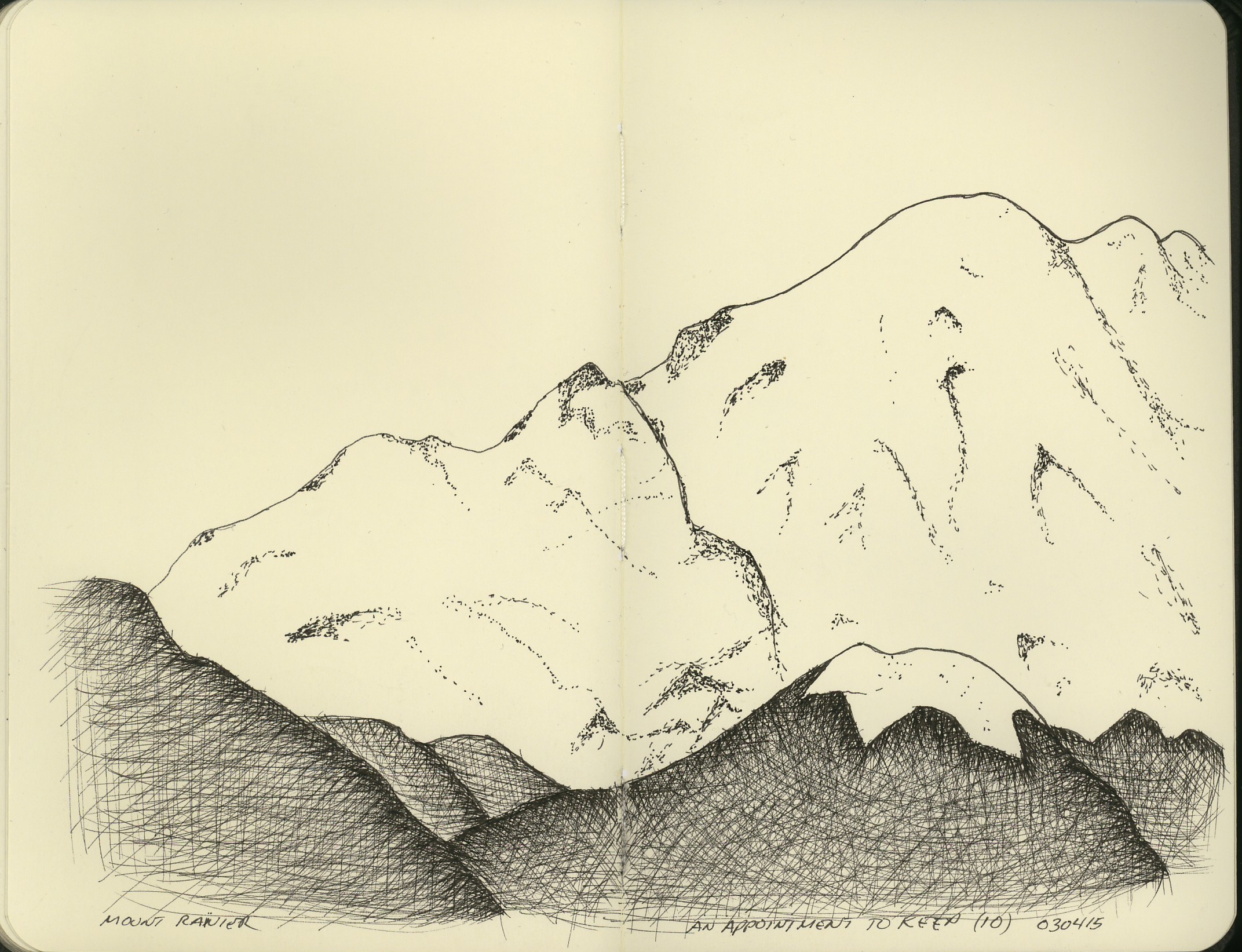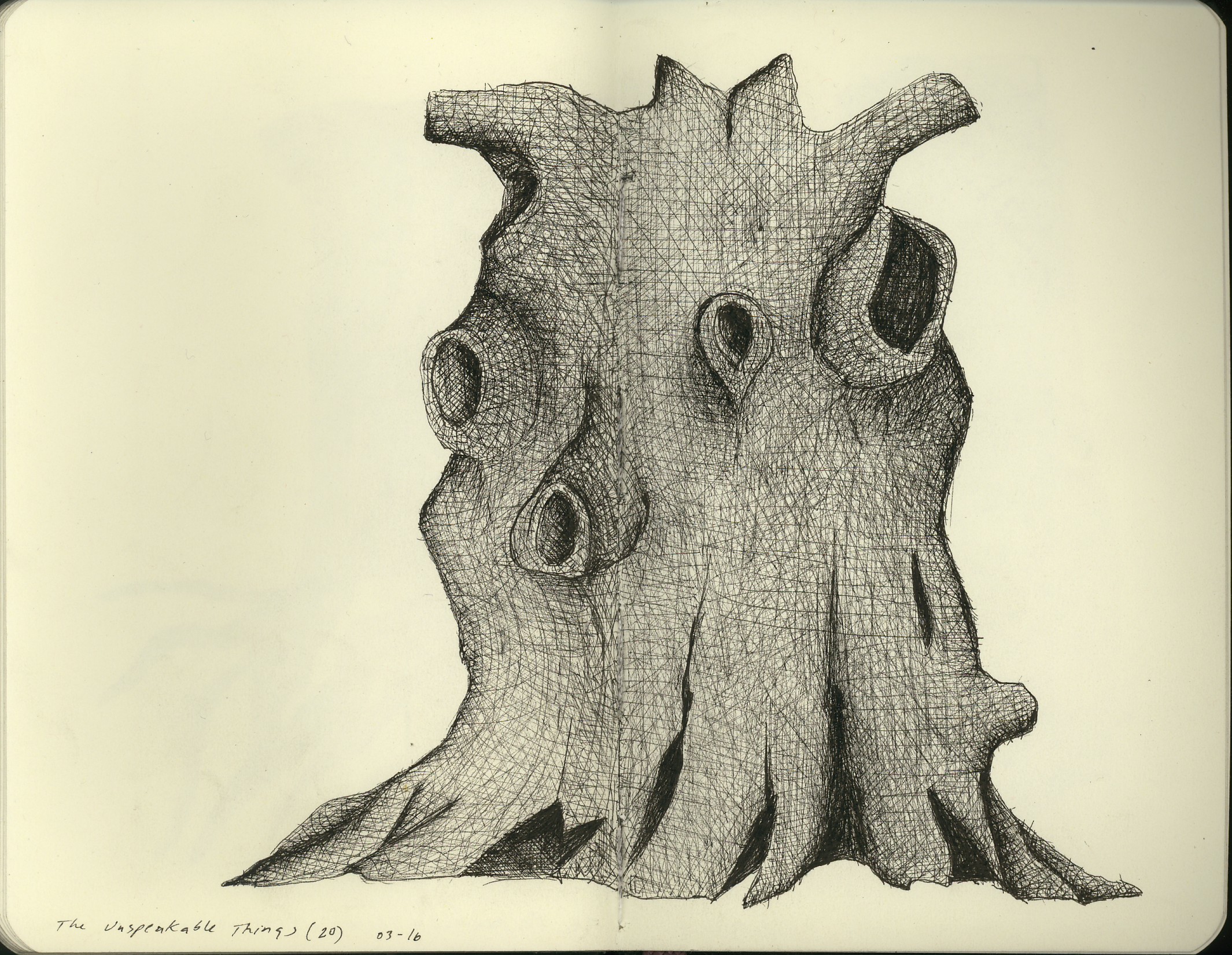 The story follows Sasquatch on his own version of a Joseph Campbell-inspired "hero's journey," from the mountain forest land of his home to many strange and beautiful places as he searches for his one true love. Along the way, our lonely protagonist encounters a wise old talking tree that foreshadows the treacherous journey ahead. Sasquatch accepts the challenge and soon enters a land of trees that watch his every move and geysers that spew clouds. His world turns upside down and the clouds turn into a stampede of bison that he joins until they bring him safely to a shore. Here he must take a boat journey alone and cross the threshold of another world. The journey over water is fraught with danger and sea creatures. He arrives to the other side and is greeted by a drastically different land -- a desert of saguaro cacti, Joshua trees and boulders. Walking through this desolate landscape, he picks a lotus flower and rain soon begins to fall, soaking the arid land below. The rain drops fall down one by one, and the world once again turns upside down as the rain drops begin to 'rain up.' Sasquatch grabs a drop like a child grabbing a balloon by a string and floats up to the clouds. Here he meets a beautiful creature, Lady Sasquatch, who awaits his arrival. He hands her the lotus flower, which she accepts. Hearts glowing, they have finally found one another.